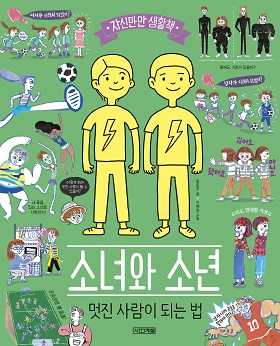 A Girl and a Boy(A Life Book to Build Habits 7)
(How to be a nice person)
• Original title : 소녀와 소년 : 멋진 사람이 되는 법
• Price : 13,500KRW
• Product Dimensions : 220x274, 54pages
• Publication Date : 2019-09-20
• ISBN : 9791160945041
Book Information & Summary
Written by Yun Eun Ju and Illustrated by Lee Hae Jung

This book presents the theme of gender – being a female and a male. Let's find out what being a female and being a male really are, who decide those things, and whether those standards are really necessary.
Girls and boys have long been taught totally different things so far. "Why are you so strong as a girl?", "Oh, can't you do that as a boy?" In this book, however, the writer tells each of them somewhat different and unaccustomed words. The writer tells girls, "If you have worked really hard and want to do something, don't give up on that easily." "Please say no to the words, 'You are beautiful.' We never deserve to be evaluated by somebody else." The writer also tells boys, "Boys, let's dream small.", "It is not a shame to be afraid." This book presents the message that a nice person is not decided by being manly or womanly at all, but is the one who listens to others carefully, respects others, and knows how to help people with honest and kind heart.
The book is written based on the hopes of the writer that boys and girls can figure out how to be happy on their own, and respect other people's rights to be happy. And the writer also wishes to make the world where everyone feels equal and happy.

Editor's Note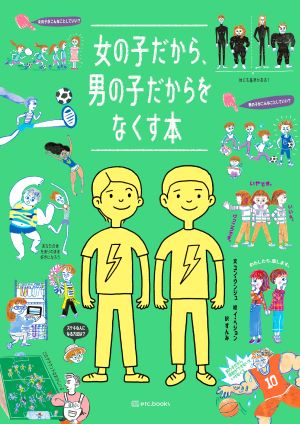 _ etc. books, Inc (Japan)